My Creative Box offers a cancel anytime pay per month, prepaid quarterly, prepaid bi-annual and prepaid annual auto renew subscriptions for our Mini Explorer ages 2 to 4 years, Little Learners 4 to 7 years and Big Creatives 7 to 12 years. We also offer the same options for gift subscriptions which do not renew. Just click here for subscription options and be sure to choose "Subscribe & Save" tab to select your auto renew subscription plan. Subscription plans include the more affordable smaller format Essentials Creative Box Subscription or our larger Complete Creative Box Subscription with up to 6 activities in each box.
Check out our "Subscription: How it works" infographic below including subscriber perks available to our auto renewing subscribers.
For pay per month subscribers, after your initial payment upon signing up to a subscription, your account will be direct debited between the 1st and 10th of each month just before your box is sent and you will receive an order notification and tracking information when it becomes available
For Prepaid gift subscriptions these are also paid up front but do not renew after the 3, 6 or 12 month cycle, click HERE for more specific information on how prepaid gift subscriptions work.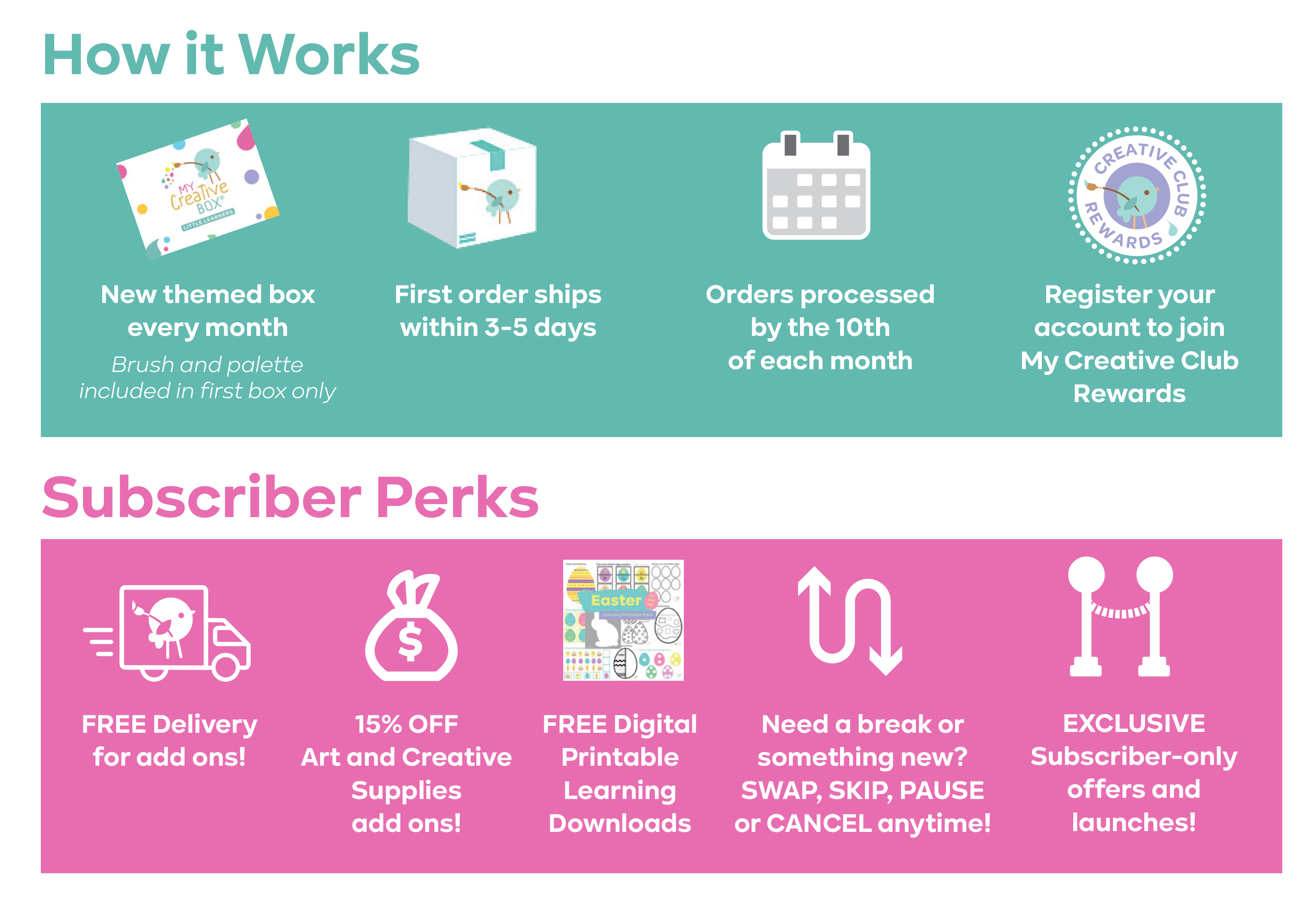 Want to purchase some add ons and have them shipped free with your upcoming order? Be sure to add them to your account before the 10th of each month and use discount code SUBSCRIBER15 to get 15% off our Art and Creative Supplies range
Want to skip, pause or swap? email us at support@mycreativebox.com.au